Bespoke Decking by Landmark
Landscapes
Enhance your outdoor living space with our experts!
Landmark Landscapes Decking design & building services.
Landmark Landscapes offer premium bespoke decking services across Lancashire. Choosing the garden floor Decking can change the look of your garden completely, If the right decking is used it gives a clean look and a sharp finish. Garden Decking also adds character and gives you a separate area which can be used for dining and barbecues and will bring the most out of your garden.
Landmark landscapes can offer you full design and build decking services for domestic homes or much larger projects. Our expert team have a passion for garden design and confident we can help you choose the right garden decking for your garden needs. Our Team use all types of wood, hard or soft and is treated to give you a long lasting professional finish with the decking we use.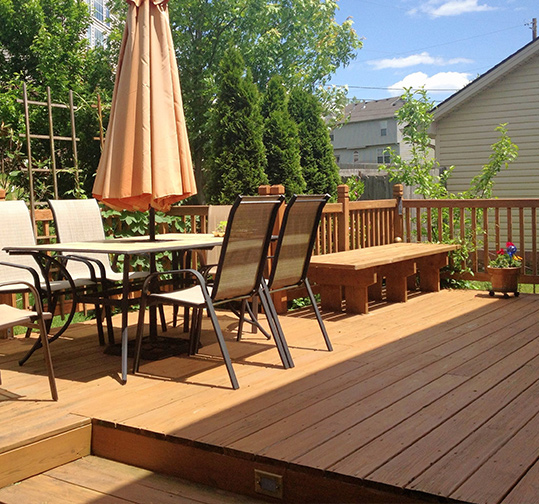 Types of decking we can offer:
Treated wood decking
Composite wood decking
WPC composite decking
If you would like to talk to our team regarding the types of decking you would like for your garden or business then give our team a call today for your no oabligation quote.
Check out the other services Landmark Landscapes provide:

GET IN TOUCH WITH US TODAY
[gravityform id="1″ title="true" description="true" ajax="true"]